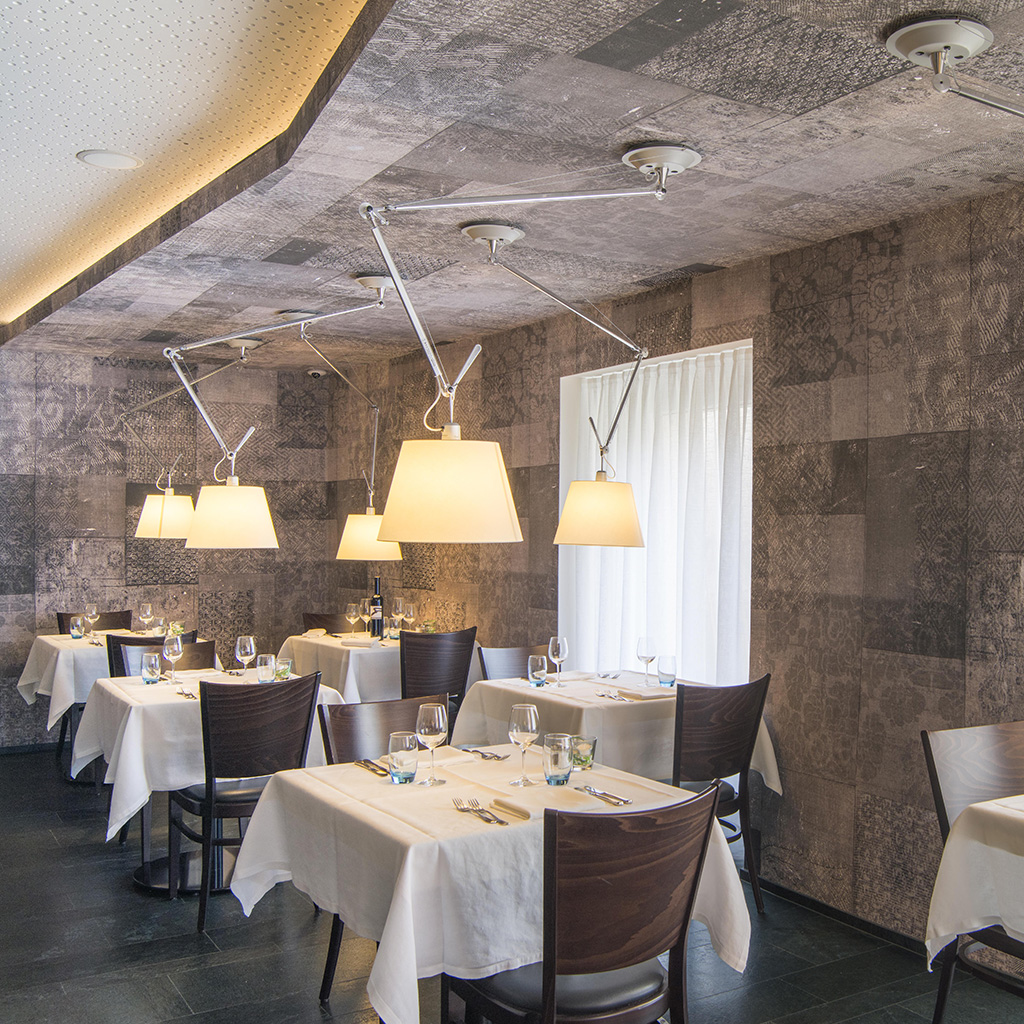 Garden Angolo Verde
Our small garden – a paradise for relaxing. By nice weather we are pleased to serve you lunch or dinner in the garden. Deck chairs are available.
For children there is a small outdoors playground.
Lounge "Fuoco"
Our elegant lounge invites you to relax by the cozy chimney with friends and family. It is the ideal place to share a good wine and quality time. You can even choose your own bottle of wine from our cellar !
Our fascinating Fire Lounge awaits you with your favorite dirnks and delicious meals.
Bar
Open throughout the day, our new bar is the ideal meeting point, whether it is for reading the morning newspaper, enjoying an afternoon coffee or after-work evening drinks with friends.
Naturally, there is also the traditional Swiss "Stammtisch", the round table where locals meet to catch up on the latest news in town.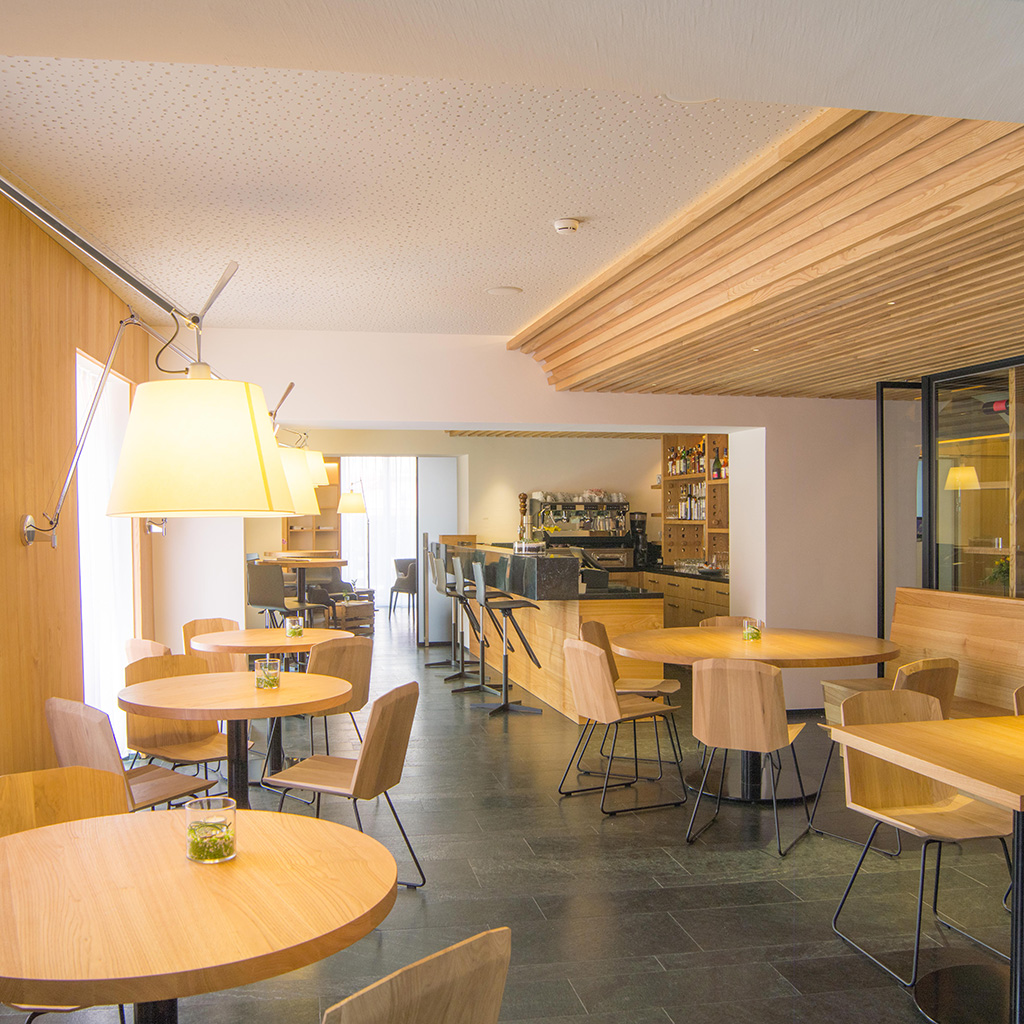 Banquets and Weddings
Whether it's a family party, company event or a banquet, we're happy to help you create an enjoyable event tailored especially to your taste and needs.
Would you like to surprise your guests?
We'll be happy to organize music or entertainment for your event – how about a clown or comedian? We''l help you create an event your friends won't soon forget.
Weddings: Celebrate your love
Professional, creative and with loving attention to detail, we'll help bring your dreams and ideas to life in an unforgettable wedding.
Contact us and we'll be happy to help plan your event. From room reservations to dinner, from flower arrangements to Apéro, we'll do everything possible to make your wedding special.